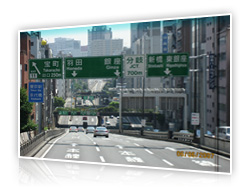 iMAC 2007 (the 2007 International Medical Agent Conference) was held at A&D's Technical Center in Kitamoto, Saitama, Japan, on June 4th and 5th. This year, we at A&D are celebrating our 30th anniversary since our establishment in 1977.
35 guests from our medical product sales agents and A&D Subsidiaries' medical sales teams from 15 overseas nations/areas together with A&D Sales & Marketing, Production, QA and R&D associates attended a two-day program covering new product introduction, technical discussions, marketing information and success stories at the seminar room at the Kitamoto technical center. Many guests had attended the iMAC in 2001 and 2004 and we saw some new faces as well. A&D's President and CEO, Mr.Hikaru Furukawa gave a welcome speech at the very beginning of the program on Monday, and then we had a group tour of the technical center where two new buildings have been added since 2004. All guests spent the majority of these two full days staying at the same hotel in Saitama City, traveling to/from technical center by chartered coach, sharing a series of presentations, having lunches and dinners together, and enjoying famous A&D Karaoke nights, wearing the special baseball shirts with A&D's 30th anniversary logo !
The most important message from A&D to the guests was to deliver and share our new mission statement below,
Mission Statement
A&D's core technology of analog and digital conversion enables us to understand and utilize information within the environment. With this competency, we provide tools using precision and controlling technology and assist customers to create added value and contributes to the development of industry and healthy life.
Belief
We strive for "Honmono", welcome challenges, and are relentless till we deliver solutions.
Mr.Masatake Eto, Director of the International Division explained the concept of "Honmono" in detail in his presentation and "Honmono" was a key word throughout our activities at iMAC2007.
During these two days, we achieved not only the sharing of information and business objectives among guests and A&D associates, but also bonded as a strong family. We all agree that we can work as the A&D family. However, those who unfortunately could not attend iMAC 2007 are also important members of our A&D family. We look forward to the next opportunity we have to see each other again in our bright future as the A&D family. Thank you very much to all guests as well as A&D associates (local and overseas) who made this iMAC so successful!