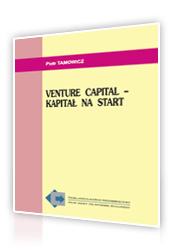 Diagnosis Sp. z o.o.  – Strategy and Consequence
Piotr Okoński – a co-founder and Vice-President of the Management Board
In 1997 I opened in Gdańsk a small wholesale warehouse, which specialized in the distribution of small medical equipment to pharmacies and medical shops. My current partner, whom I met at a pharmaceutical congress, ran a similar wholesale warehouse in Białystok. In 1999 we decided to combine our efforts and establish one bigger wholesale warehouse, which would operate in the north-eastern region of Poland.
A year later we sold our wholesale warehouse to a company from Warsaw, which was the leader in this branch of industry at that time, but, simultaneously, we started to work for this company on the basis of a managerial contract. After two years, with new experience and a wider view of business and foreign cooperation, we decided, however, to buy a small, newly established company. Its founder now works for us and has a couple percent share in Diagnosis.
The equity capital wasn't big – only about 100 thousand PLN. For the first couple of months in 2003, practically until we started the talks with a venture capital fund, the company was undergoing constant development. We managed to contact A&D Medical, a Japanese manufacturer of medical equipment, and we started working on launching their products onto the Polish market. We also started talks with TANITA, a Japanese producer of measuring devices. At that moment we started considering building a company that would not only have a regional scope, but nationwide. As a matter of fact, we had this idea in mind from the very beginning.
To finance these ambitious plans, we needed capital. For banks we were not credible due to our short history and negative financial result. So, we decided to approach a venture capital fund and we chose the Podlaski Equity Investment Fund because of their localization (our company has its seat in Białystok) and  their attitude to financing enterprises, which gives us a complete freedom of action. What really convinced the Fund was our professional business plan, which we had prepared on our own. We showed there our detailed 5-year strategy of development with all the calculations, a marketing plan, value estimates for particular products, the market share we are aiming at, competition analysis etc.
The Fund liked the viability of our business plan, they were convinced by the attractiveness of the industry and our experience of several years.
Pursuant to the investment contract, the Fund subscribed to 33% of shares contributing 150 thousand PLN and committed to grant a loan in the maximum amount of 650 thousand PLN. At the same time, we increased the capital to the amount of 300 thousand PLN. The financing was completed in three tranches. We received the first one in October 2003. The Fund has engaged for five years and is going to withdraw gradually – the first stage is going to be in two years' time. We have decided that it will be the best solution if the owners repurchase the Fund's shares.
The Fund supervises the realization of the business plan through their representative in the Supervisory Board (Chairman of the Supervisory Board).
Thanks to capital support we can develop quickly. We operate on the market of medical equipment for clinics and doctors' surgeries, but we also offer medical appliances for home use. At present, we put great emphasis on the development of a second product group, which is very important for us, and these are home diagnostic tests, such as pregnancy and ovulation tests and tests for the early detection of digestive system diseases. It is a very promising market for us.  It is enough to say that at the beginning of the year we sold only about 3000 tests per month and now – about 30 thousand tests. We estimate our market share to be even 8.9%.
Since the beginning of the year we have observed dynamic increases in sales values. What is more, operating profit has appeared and the employment has risen from a couple of people at the beginning to 16 employees. Also our credibility towards suppliers has improved:  all our foreign partners offer us now commercial credits and time deferred payments and also banks seem to have a more propitious attitude to our company. We are also planning to move to a new warehouse as the present one is already bursting at the steams. 
We were certain that our idea for a business plan was good. We have also managed to convince others – venture capital. The participation of the Fund is a great support, but also a greater responsibility and this is why we are all the time thinking how to keep one step ahead of the competition.